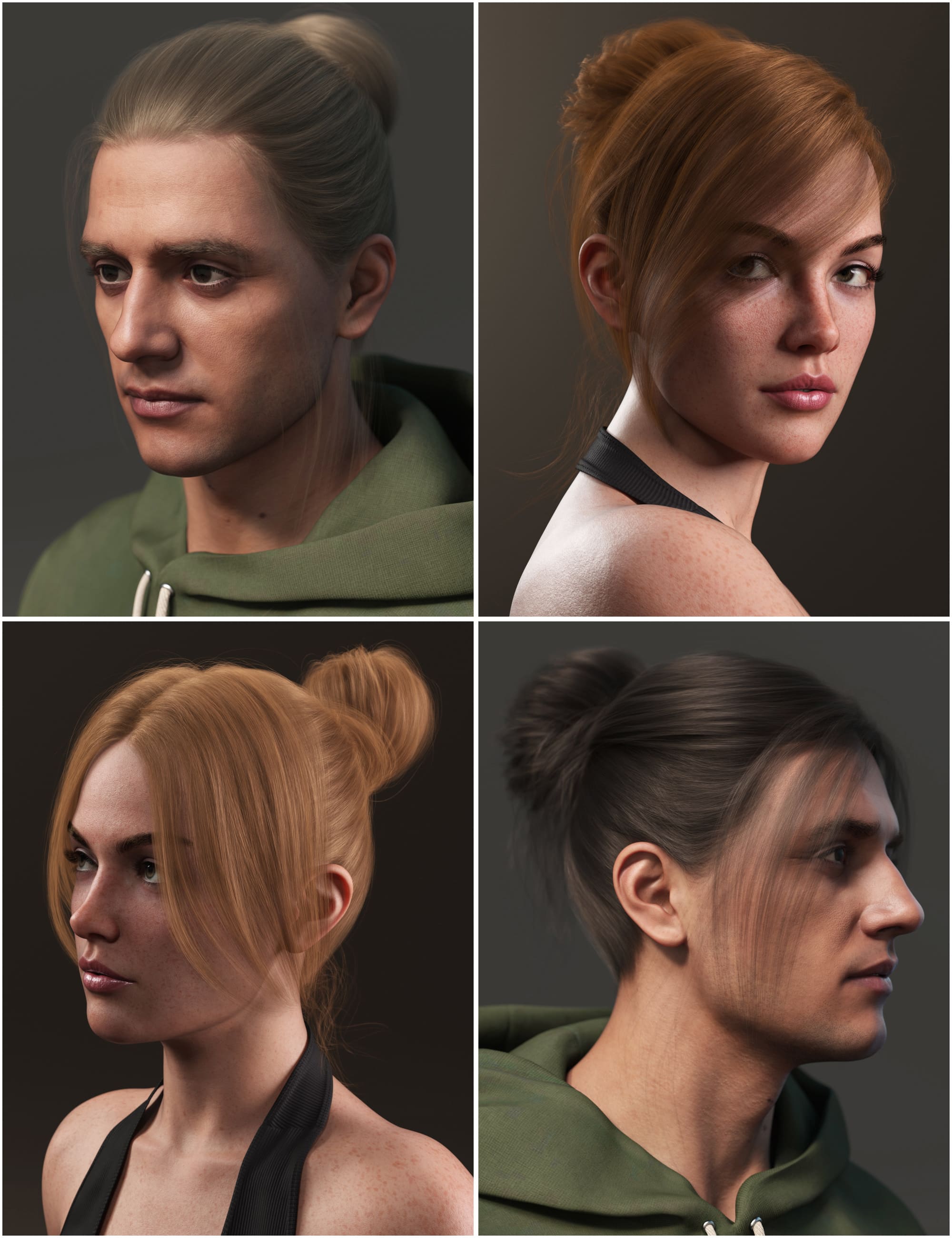 Description:
Dress up your Genesis 9 heads in versatility with the biggest Mega Updo yet, coming with 100 preset styles to choose from.
The 3D mesh is made of lots of strands of different sizes for real-world volume and dynamic looks. The custom hair shader adds a special touch of realism to your renders, with its light-reactive features such as subsurface scattering and realistic glossiness.
Additionally, the shader has been built to be recolored with easy blending options. Mix two hair colors with gradients, strands, and other creative alpha masks and set the strength of the alpha masks for thousands of unique looks without hassle or scripting. All options are available as one-click material presets.
While the concept of this Mega Updo release is built on just one conforming hair figure that can totally change its style by just applying a preset, all parts of this hair come as separate figures for your kitbashing needs. Including the hair base with fly hair, five different bangs, and five different buns.
The hairstyle fits both feminine and masculine versions of Genesis 9.
All options are optimized for Daz Studio Iray.
Product Link:
https://www.daz3d.com/mega-updo-3-hair-for-genesis-9
Download:
Login