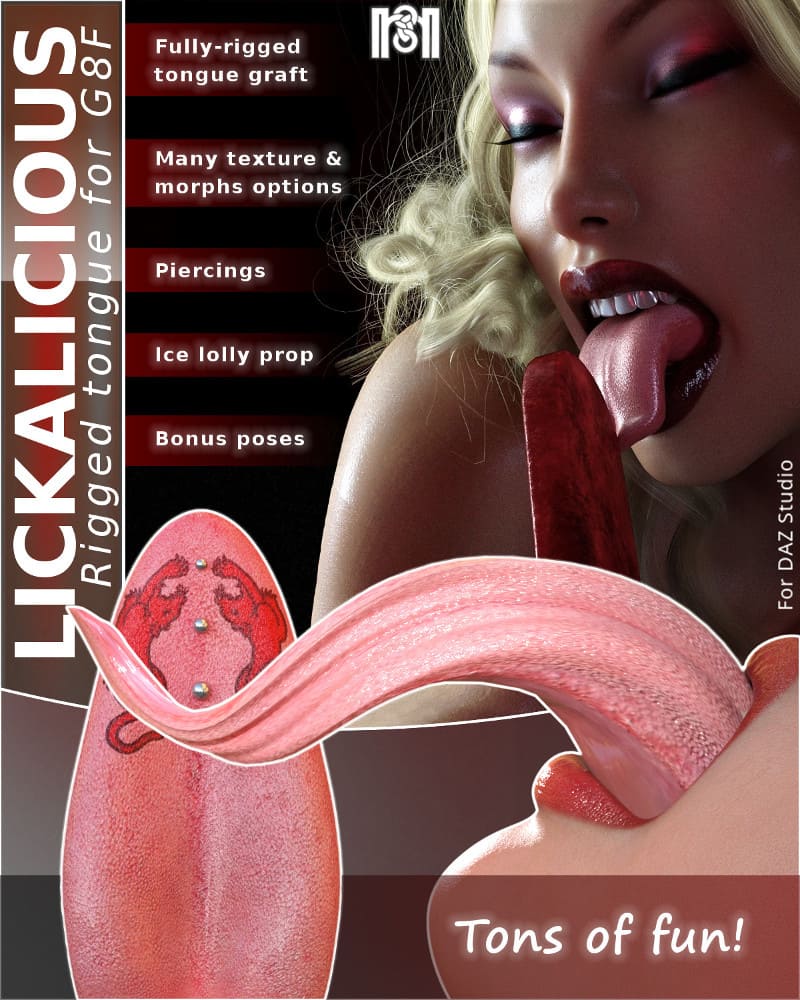 Description:
Old four-bones G8F tongue, with its low-res texture can be a pain! Now is the time for the real thing.
Lickalicious comes as a flexible fully-rigged graft with nine bones and a custom hi-res set of textures. You can freely pose it and sculpt its shape with a wide set of morphs...
Many sweet goodies are included: ice lolly, piercings, and a tongue tatoo!
Update July 2021:
- Added support for Genesis 8.1 Female;
- Added selector scripts;
- Fixed rigidity map bug (pointy tip was showing with some FBM);
- Added tentacle texture preset.
Product Link:
Download:
Login