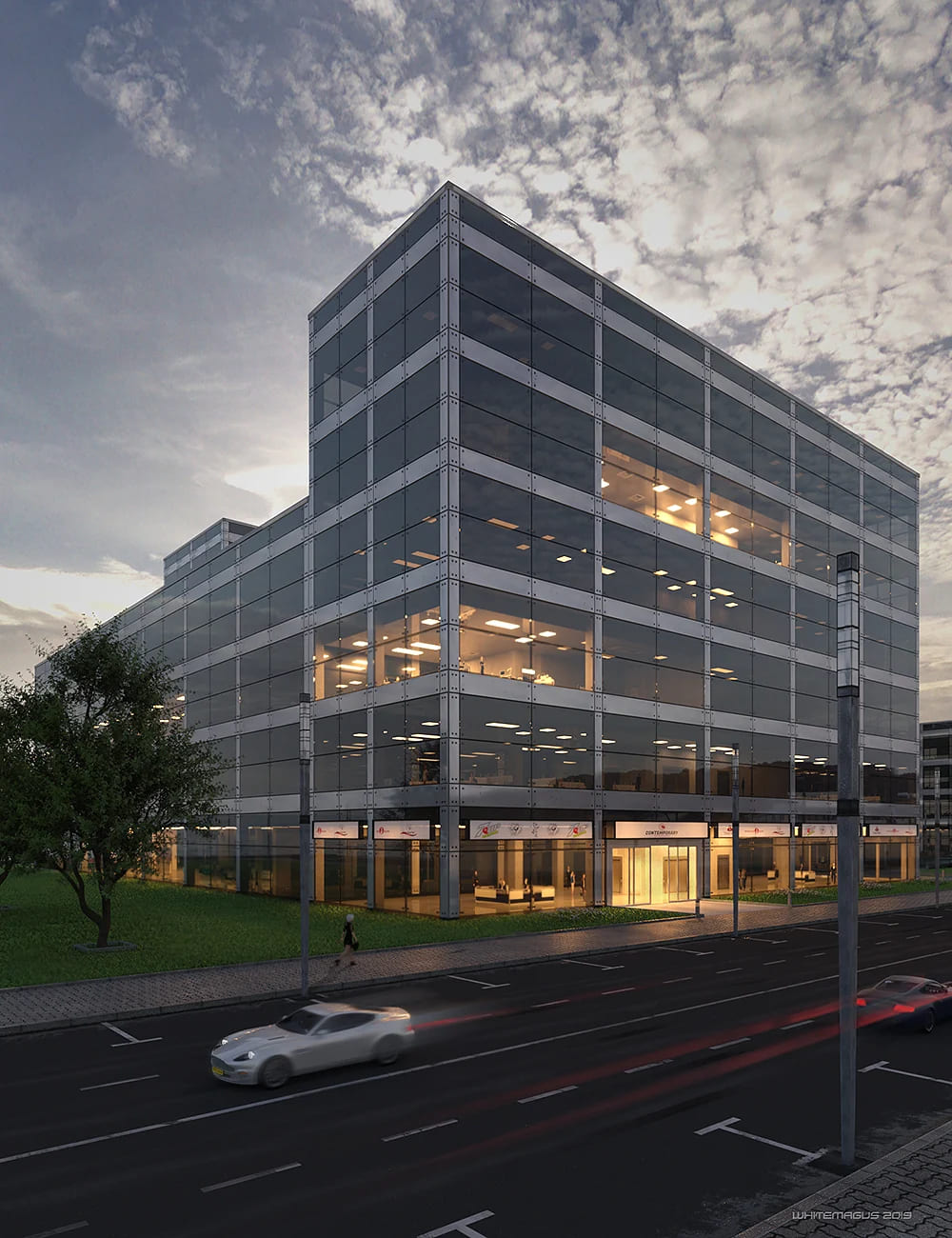 Description:
Contemporary Offices Buildings Revitalized
A complete set of Office Buildings that have been renewed, refurbished & redeveloped.
Line of Design - Retro "Mecanoo" leaning Minimal. In short Contemporary, which more often then not, is a blend of styles without abiding to no which one in particular.
A low poly model Kit with High Res textures and Iray shaders, however it is optimized, so that good results can be provided by its use.
For Iray there is a plethora of options in regards of lights, so the user can define in which part of the buildings the lights will be ON or OFF. Because the buildings are all glass the lights will provide a canvas for great imagery effects.
Also there are plenty of materials that can be changed just by adding different colors or shaders, so for the most part it is very customizable in terms of textures, so you can make your personal texturing shader "Look" to fit your needs.
The interiors are not intended for interior renderings, however you can hide the interior FX objects by floor for personal renders or product to sell as add on etc., the doors open and close, but the inside is built at very low resolution, so is currently not intended for interior shoots.
Require: Nerium Oleander, HDRI Cloudy Skies, Wild Grass Hyper Kit,  Sakura Ultimate Tree, Hybrid Trees Ultimate
Product Link:
Download:
Login