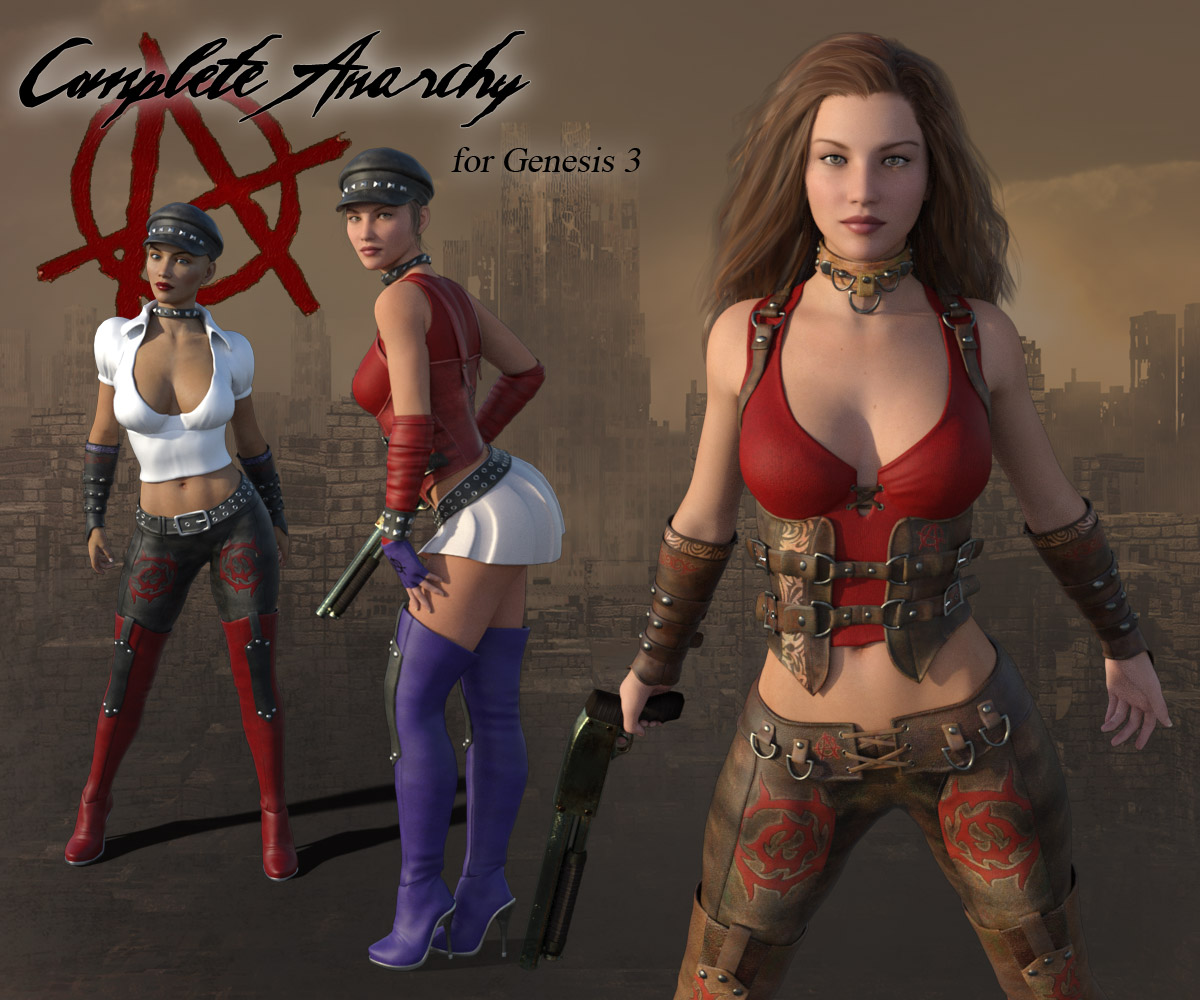 Description:
It's everything you loved about the V4 versions of our original Anarchy and Total Anarchy, but they have been re-made especially to fit the Genesis 3 female figures.
Complete Anarchy is two packs in one, and your new Genesis 3 gals are going to LOVE IT!
A total of 22 pieces are included here, along with 78 material settings, for a set of fantasy clothing that can be mixed and matched in many different ways, together, or with other packs.
The material presets include shaders optimized for both 3Delight AND the Iray Render Engine.
Product Link:
Download:
Login