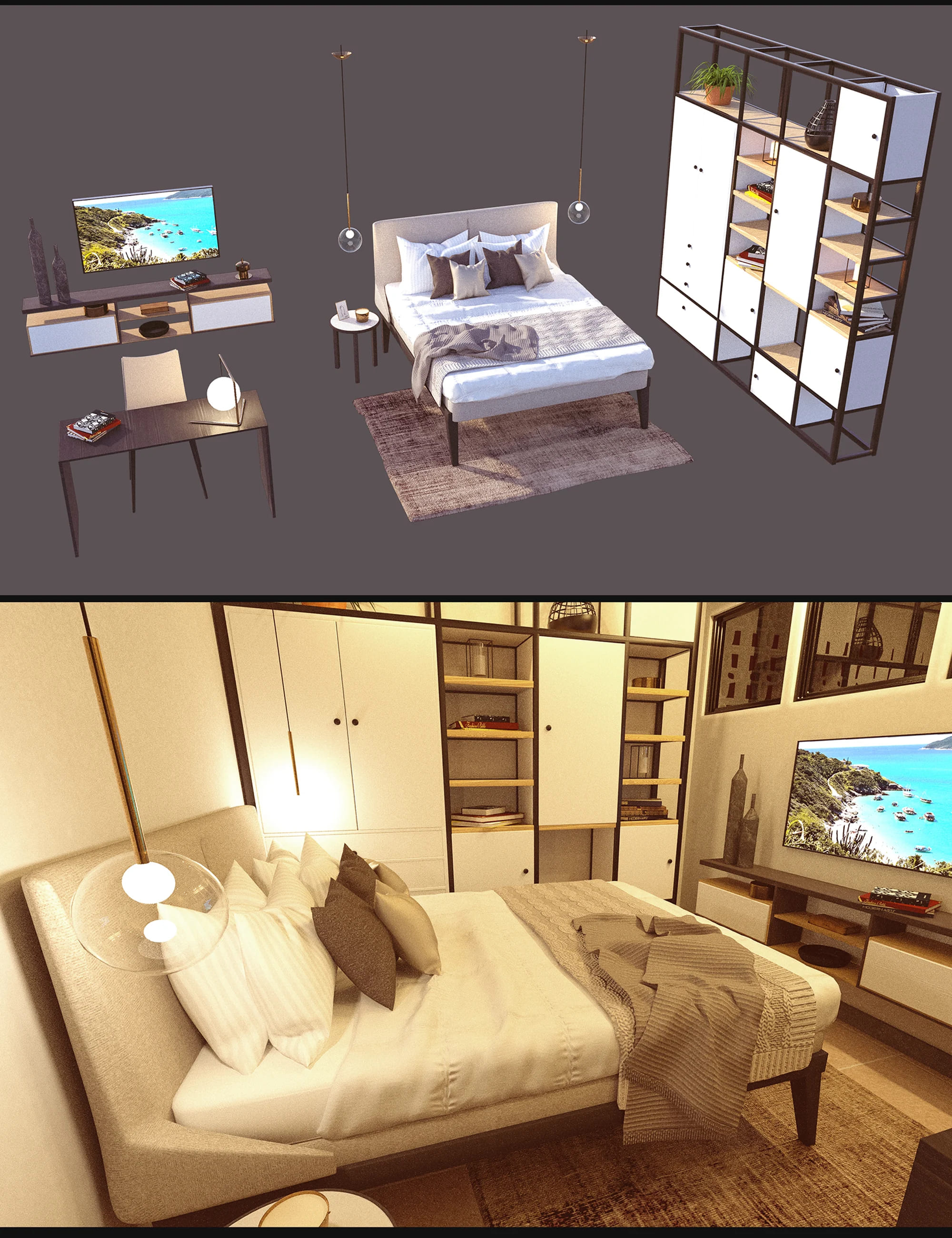 Description:
Cecilia House Bed Furniture is a furniture set for the Cecilia House Bedroom.
This furniture set contains 24 separate props and 4 subset groups for indoor bedroom scenes that are comfy, cozy, and designed to please your characters.
The Cecilia House Bed Furniture can make your indoor scenes more romantic and attractive with a beautiful summer vibe.
This prop set is included in the Cecilia House Bundle.
Product Link:
https://www.daz3d.com/cecilia-house-bed-furniture
Download:
Login