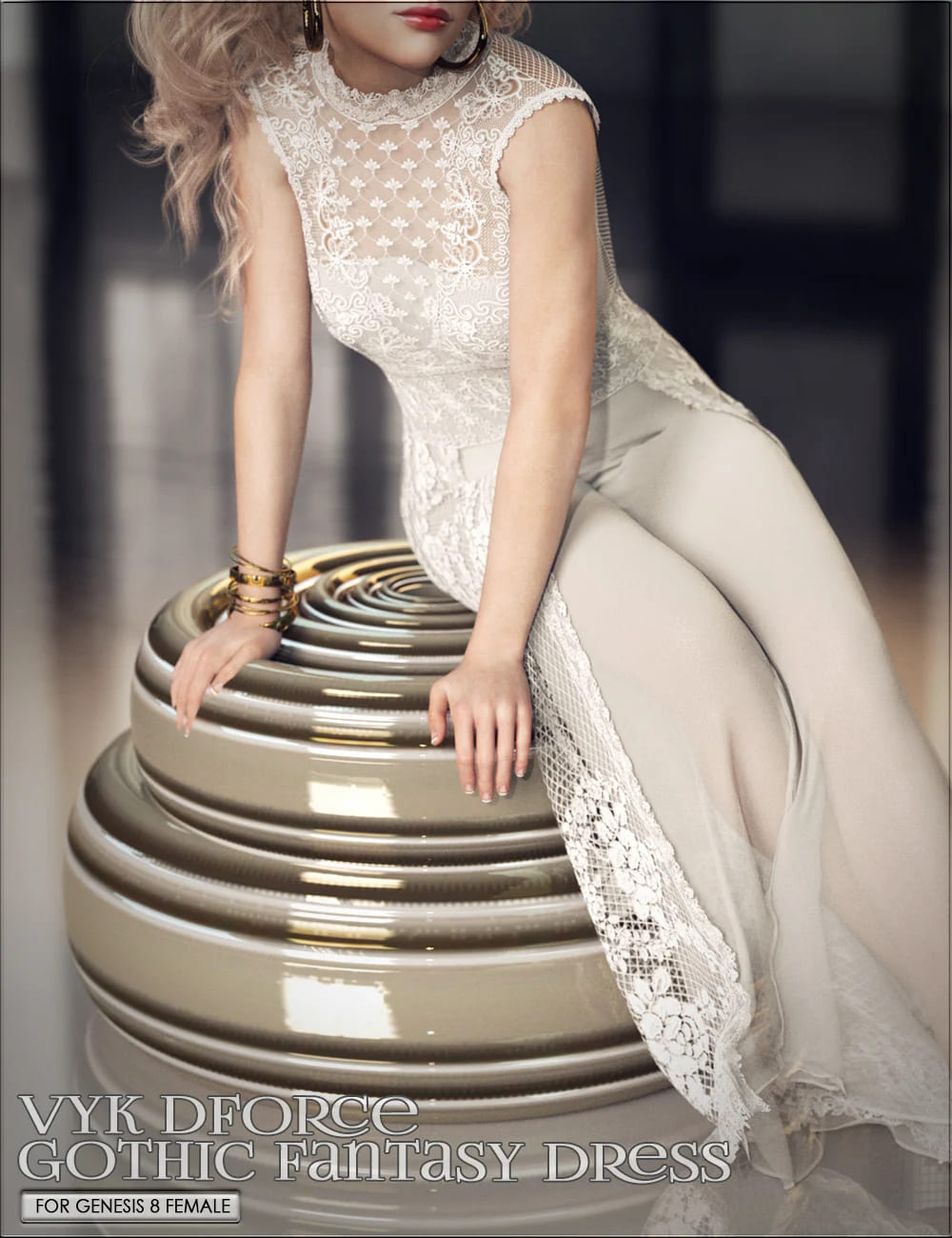 Description:
Realistic, natural and lovely, your dForce renders have never looked so good as when your characters are in the Gothic Fantasy Dress.
VYK dForce Gothic Fantasy Dress for Genesis 8 Female gives you simple and elegant clothing designs for Genesis 8 Female that add a gentle gracefulness to your renders.
This double-layered Gothic lace dress comes with three material presets and includes two utility files to hide either the main dress or the over-skirt. A high enough polygon count ensures natural fabric drapes without sacrificing simulation time.
Check out the classic style in the VYK dForce Gothic Fantasy Dress today and add some glamor to your artistic renders!
The product is made for dForce but works well in most poses as conforming
Product Link:
Download:
Login