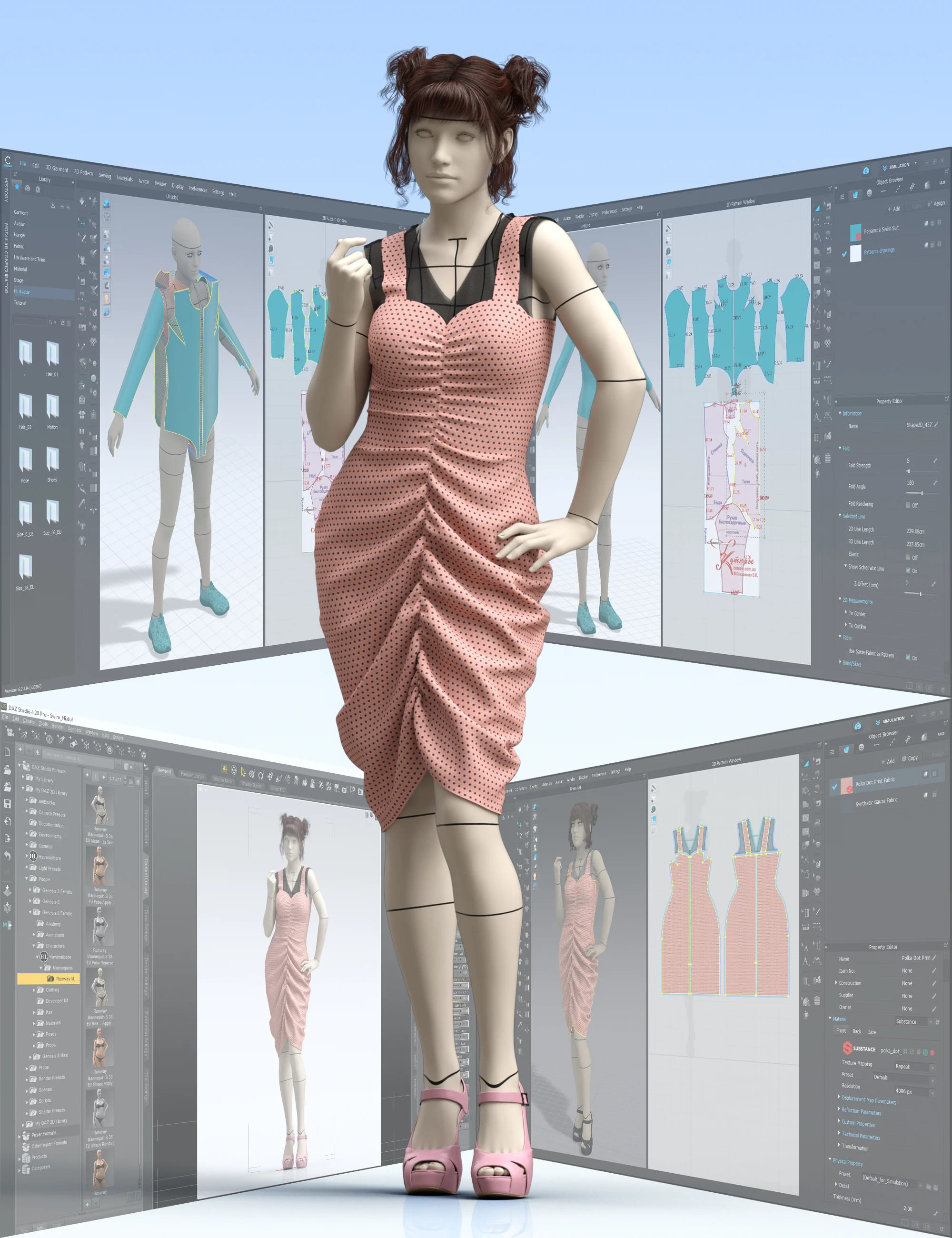 Description:
This character was created for Genesis 8 Female, based on a realistic sewing mannequin, 38th EU size. It is convenient to work with this dummy in Clo3D and Marvelous when creating clothes according to real patterns. The clothes created in this way will fit very well on this mannequin since the proportions of the body and the sizes correspond to natural ones.
An important point is that the problem of many virtual mannequins has been eliminated, this is the intersection of geometry in the armpit area. This corrective morph turns on only when the hands are moved down, in other cases it does not turn on, which is also very important. And of course, this morph works for each hand separately.
Create incredible clothing with the help of the Runway Mannequin Shape for Clothes Creation and Demonstration for Genesis 8 Female!
Product Link:
Download:
Login