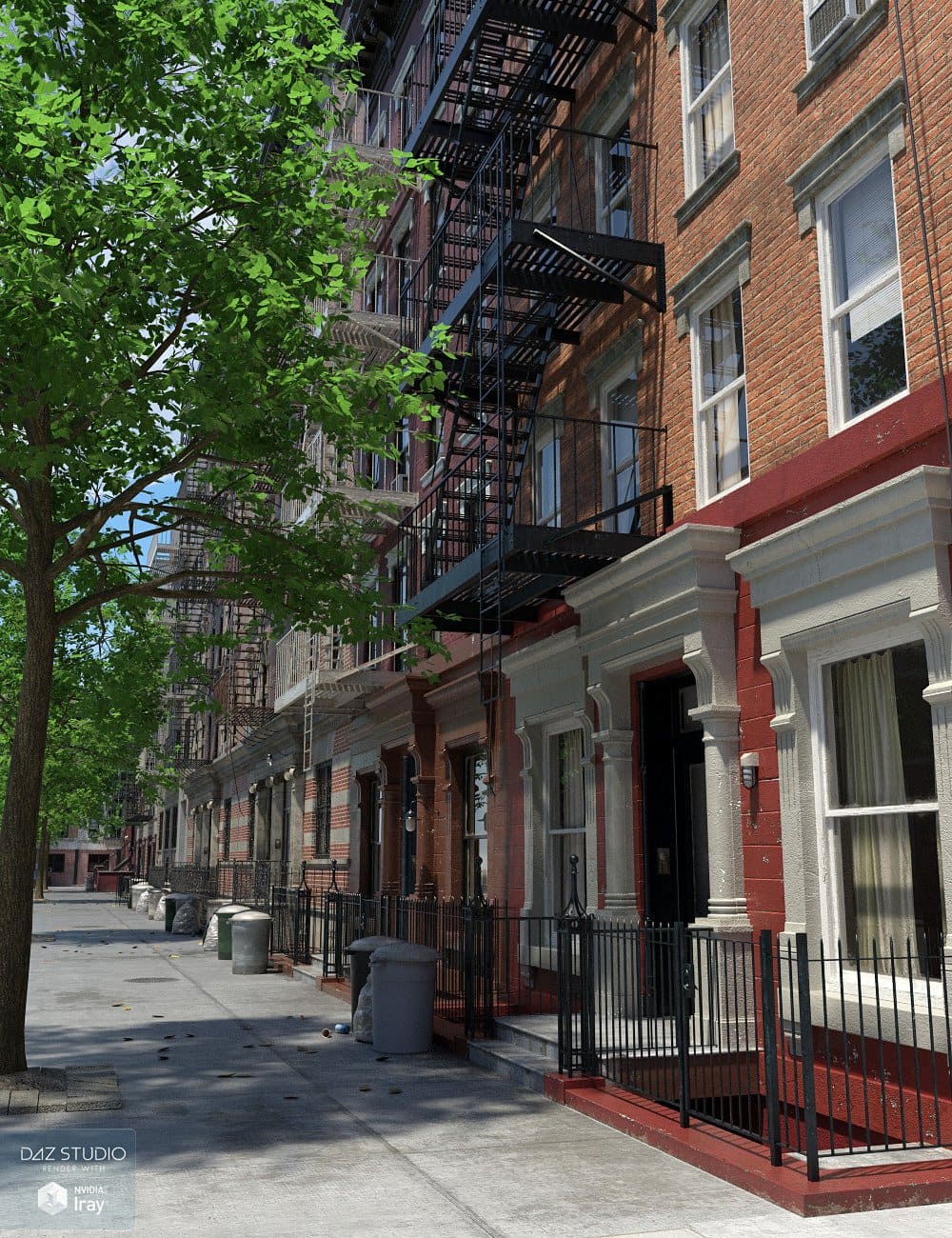 Description:
Revisit the avenues of Manhattan with this second set of New York Tenements. Each of these highly-detailed tenements is modeled after existing buildings and includes a number of props.
The set includes larger buildings designed to give your scenes a greater sense of scale. Most of the doors, windows, and gates open, and basic interiors are included.
Add New York Tenements 2 to expand your New York city scenes.
Product Link:
Download:
Login