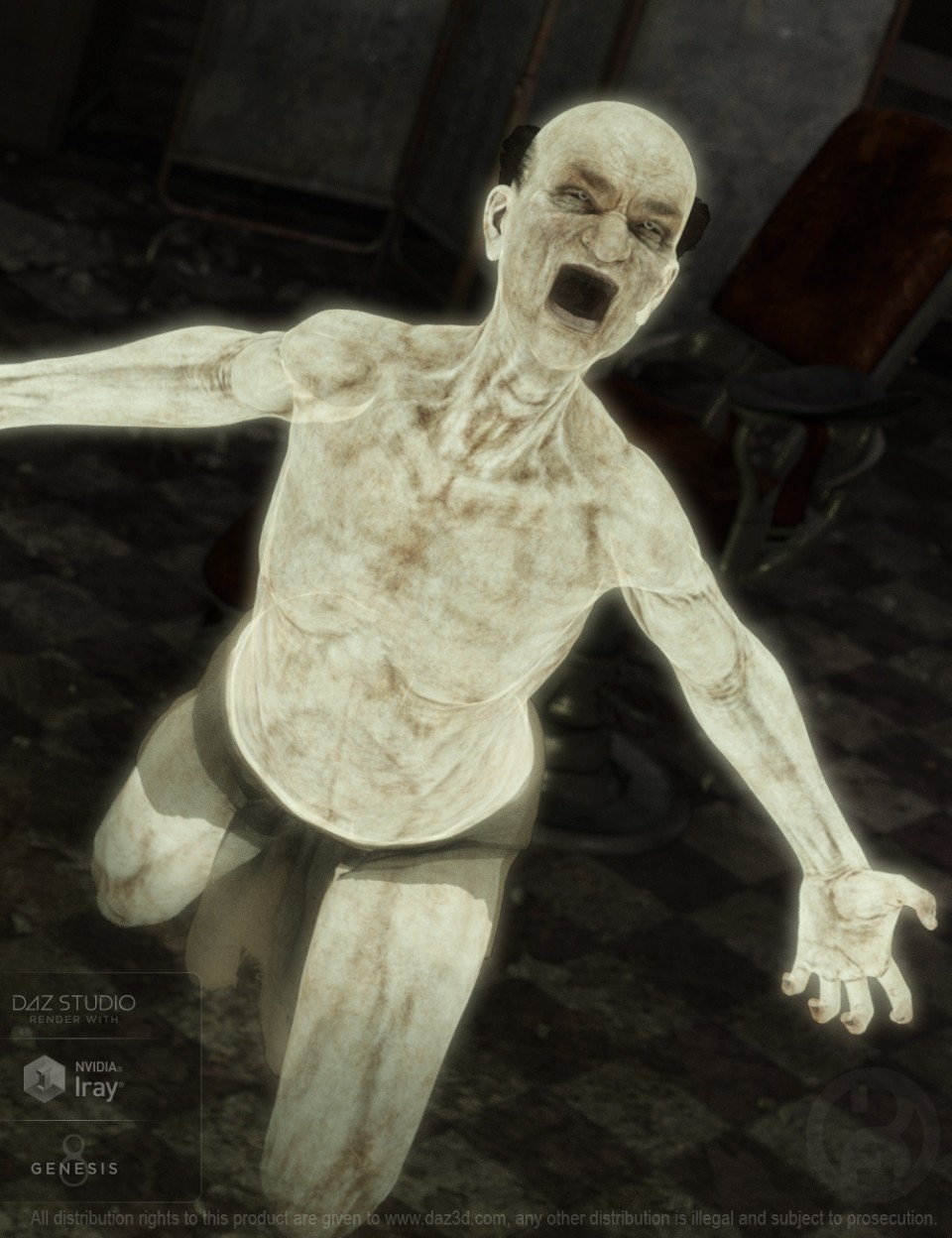 Description:
The journey to the afterlife can sometimes be slow and arduous, plagued with unresolved issues that can trap a spirit to this material plane. This ghost is a haunted entity that can remind us all to live a good life.
Since spirits can take many forms, this set comes with three distinctly different looks. The first is a living dead look. A fully materialized undead entity. The second is a translucent apparition which still has a basic human appearance, a gentle reminder of the person who once was. The third is a true glowing spectre ready to haunt any dark corners.
The set comes complete with custom crafted High Definition Morphs, and Highly detailed Textures for the utmost realism.
Product Link:
Download:
Login