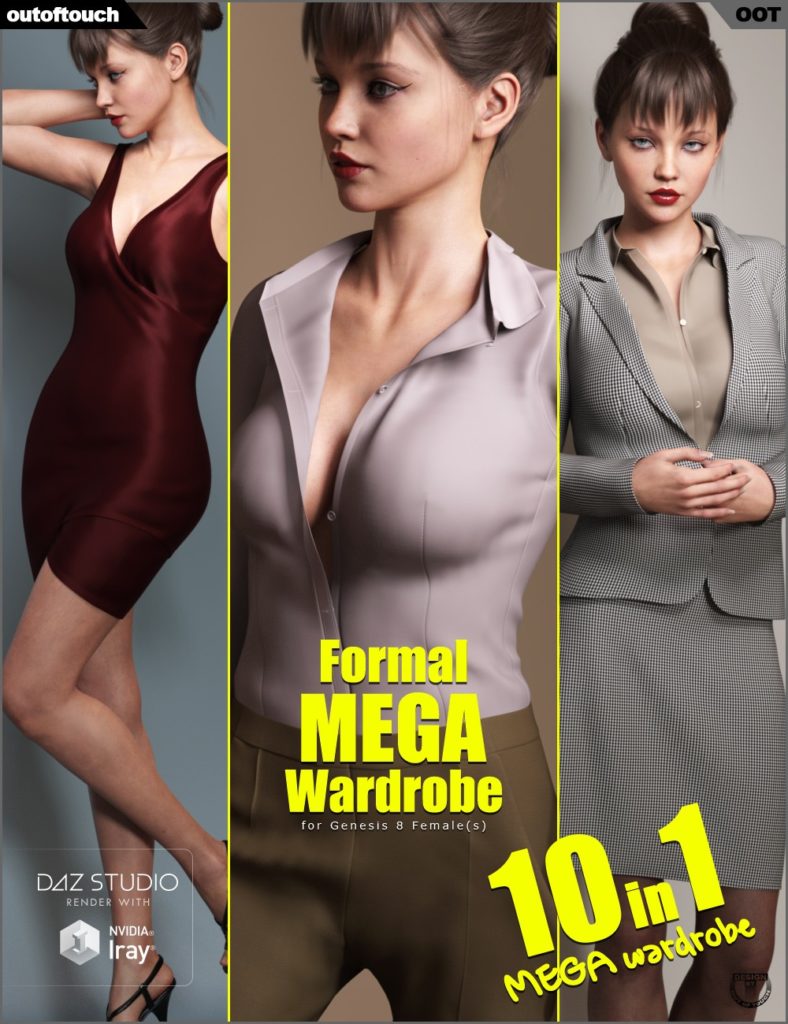 Description: 
Fill your Genesis 8 Female wardrobe with this brandnew set of high quality formal clothing for your Genesis 8 Females.
The MEGA wardrobe brings you a blazer, a buttoned blouse, a frilled blouse, a high neck bodysuit, pants, a skirt, a v-neck shirt, a wrapped blouse, a wrapped dress and BONUS stockings. All of the included models come with a high quality and high resoluion textures with material options for DAZ Studio Iray. All clothing items work great in combination. Shirts can be worn outside of the pants or skirt, or tucked into them. To get you started, this set includes 16 different wearable presets with examples of possible outfit combinations. This pack is ready for all your business women, seceratries, teachers or an evening with that extra sophisticated touch
Each clothing piece comes with installed a set of Genesis 8 Female and Victoria 8 morphs, all other morphs follow through DAZ Studio auto-follow. The Blazer and Blouse items come with quality dynamically simulated FX morphs for opening effects. Pants, Skirt and Dress also come with dForce enable for realistic draping. ALL clothing items can also be used without dForce simulation.
Support Link:
Login