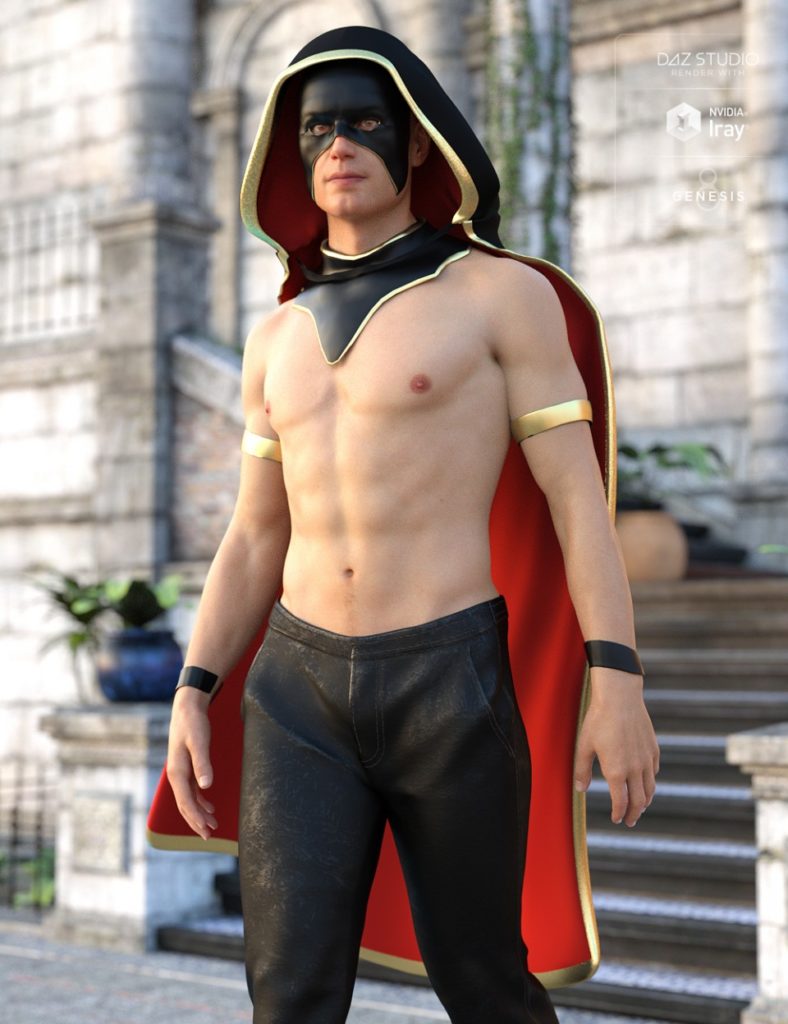 Description: 
The iconic Hooded cloak is back with this refit for Genesis 3 Males and now with new hood styling morphs! By utilizing the same mapping system, you can still use all your favorite 3D hooded cloak textures.
And add the finishing touch to your fantasy outfits for with the versatile 3DFantasy Collar and Mask for Genesis 8 Male(s). The set includes a collar, wrist bands and ankle bands, and also a starter texture. Create a variety of adornments from slave cuffs to royal jewelry!
All texture sets for the Fantasy Collar Set will work with this new set.
Support Link:
http://www.daz3d.com/fantasy-collar-mask-and-cloak-for-genesis-8-male-s
Login