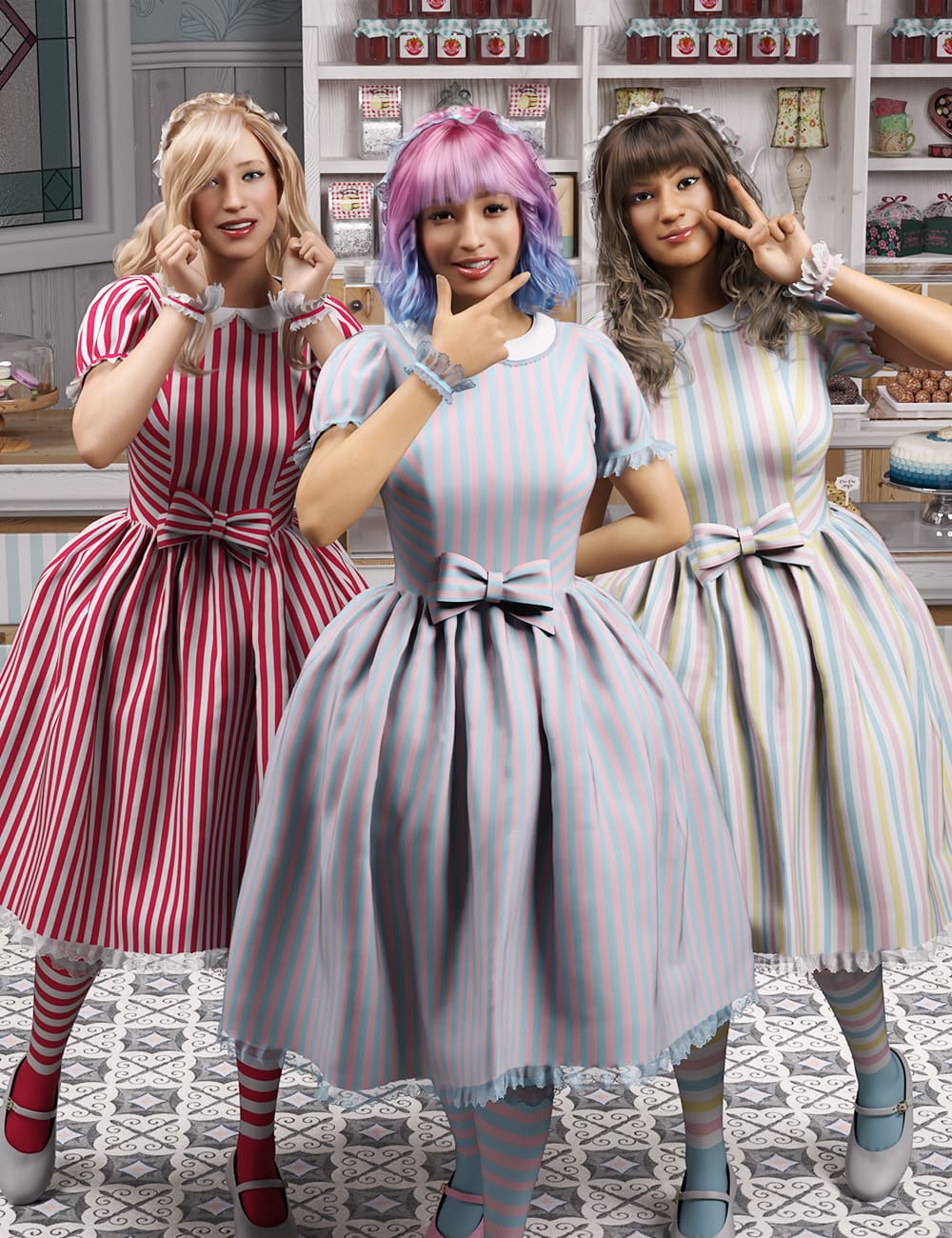 Description:
Your character will look super sweet in this Harajuku-style dForce Candy Magic Dream Outfit for Genesis 8 Female. It comes with a fluffy petticoat, bloomers, wrist cuffs, socks, and headdress. Each piece is easily customizable with your own color scheme in addition to the 3 provided presets. Whether your special character is in a sugary world of desserts, taking selfies in the countryside, or exploring the shops downtown, they will exude sweetness. The Candy Magic Dream Outfit looks great on fairies, in a fantasy setting, or on someone fashionable and creative. Try this on your special character and satisfy your sweet tooth!
This outfit comes with a variety of adjustment morphs for basic movement and uses dForce for extreme movement and shapes. The Candy Magic Dream Outfit uses a custom Iray material setup that allows you to easily change the look of the outfit. It allows for full-color tinting and replacing the striped pattern with your own tiling texture. The micro material allows you to adjust the tiling of the fabric surface separate from the patterns so you get sharp fabric detail without needing 4k textures. The socks use geoshell so that they fit any size feet perfectly without any gaps or poke-through.
Customize your candy-sweet character with the Force Candy Magic Dream Outfit for Genesis 8 Female!
Product Link:
Download:
Login