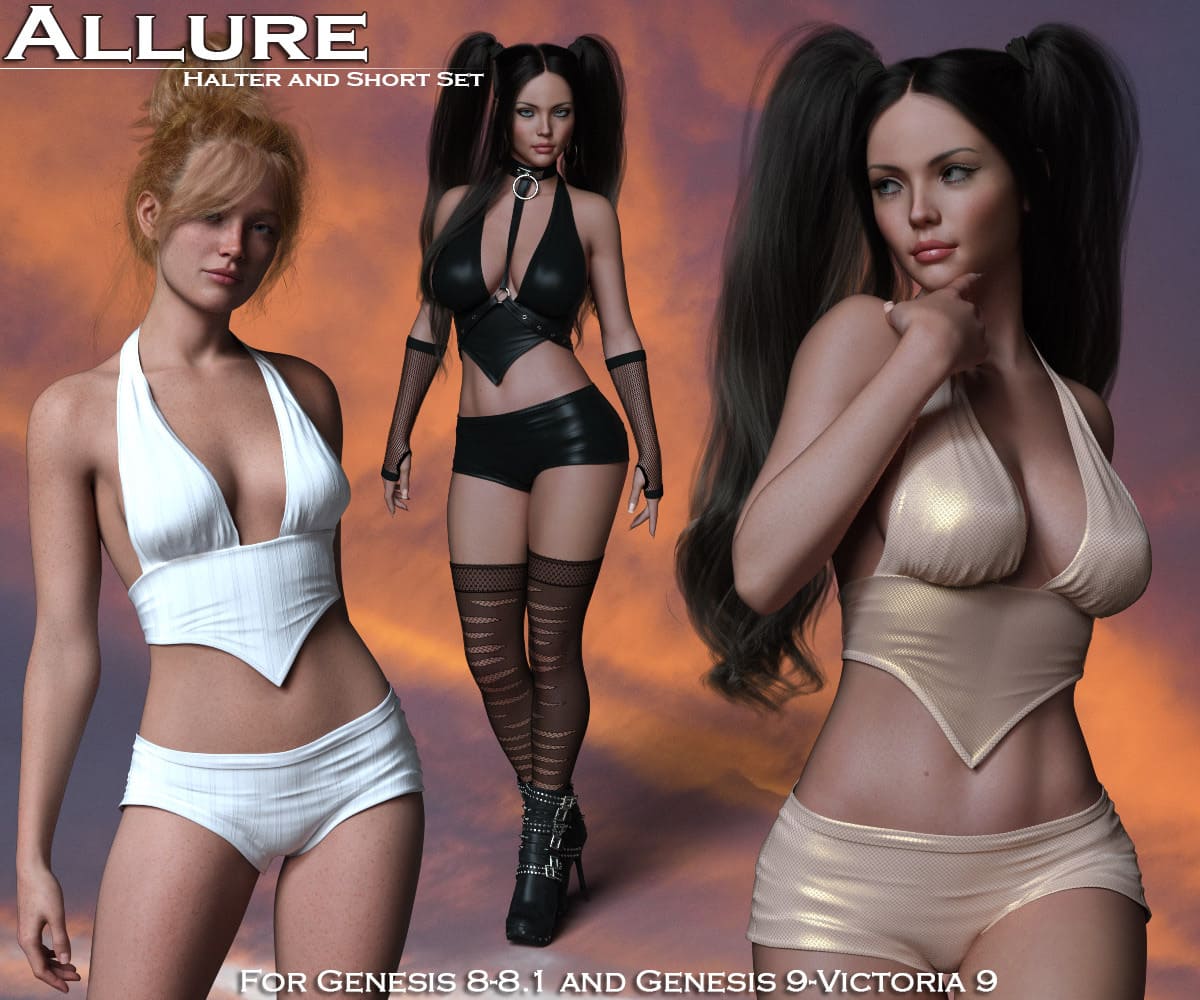 Description:
- Allure Halter Top (.duf)
- Allure Shorts (.duf)
- 9 varied textures, plus 5 latex textures for each (.duf)
Both clothing items include custom adjustment morphs.
Many popular body morphs for Genesis 8 and 8.1 are included for both pieces, and have been optimized to improve it's appearance, but other body morphs should work with the autofollow technology.
Morphs for Genesis 9 included the base female, Victoria 9, plus the basic body morphs included in Essential Shapes.
All material presets are optimized for the Iray Render Engine.
Product Link:
https://www.renderosity.com/rr/mod/bcs/allure-for-g8-8-1-females-and-g9/157085
Download:
Login