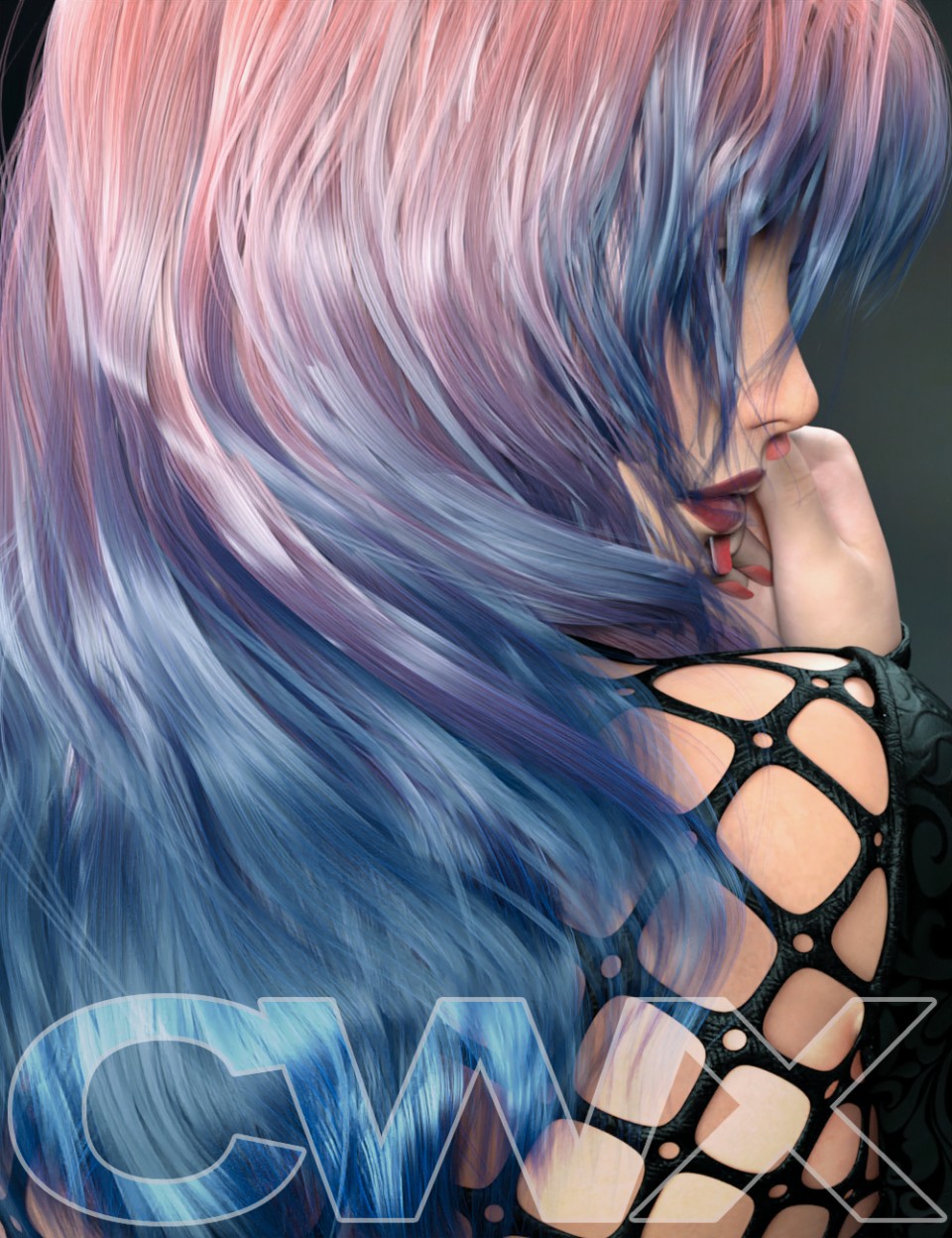 Description:
ColorWerks Extreme, or CWX for short, is a collection of brand new textures and a custom Iray shader for standard transparency mapped hair, fibermesh hair, and dForce strand based hair in Daz Studio.
The custom shader is sleek and simplified, with buttons and sliders to control the placement of texture blends, the strength of the highlight (shine), and the sharpness of the highlight. This gives you complete control over the appearance of the hair in your scene after textures and masks have been applied without the need to constantly leave the Surface Tab or scroll through an endless list of unused parameters to get that perfect look.
With so many texture options, blending modes, and masks available, the possibilities seem literally endless.
Custom Shader
170 Texture Options available
28 Layer Blending Modes
Blending Mask Offset for placement
28 Masks available
Color Swap Button
Scalp Color Button
Highpght Strength Spder
Highpght Roughness Spder
Use Original Textures if wanted
Start from Iray or 3Delight materials
Product Link:
http://www.daz3d.com/colorwerks-extreme-hair-texture-blending-for-iray-and-dforce-hair
Download:
Login